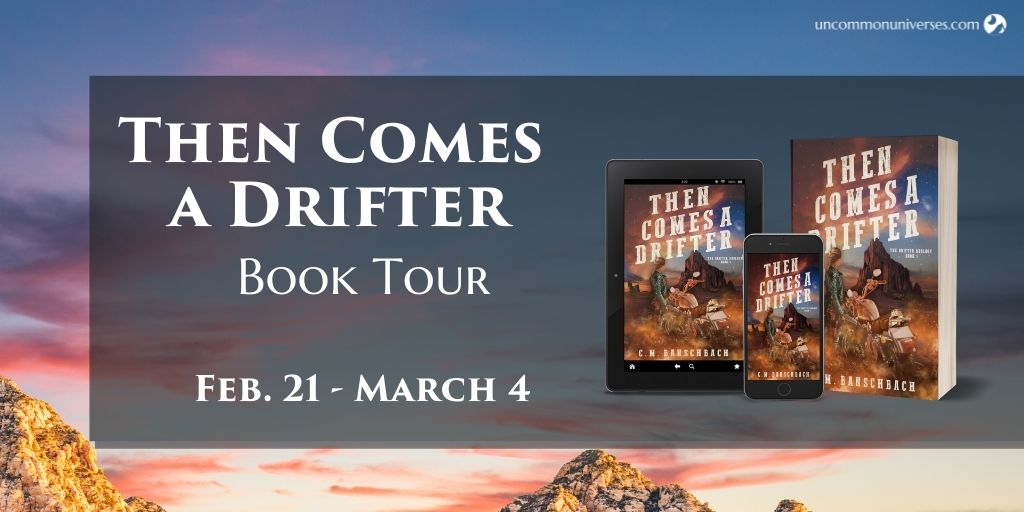 Hey readers!
I have a book spotlight for THEN COMES A DRIFTER by C. M. Banschbach! Congrats on release, C.M.!
*Disclaimer: I have not yet read this novel!*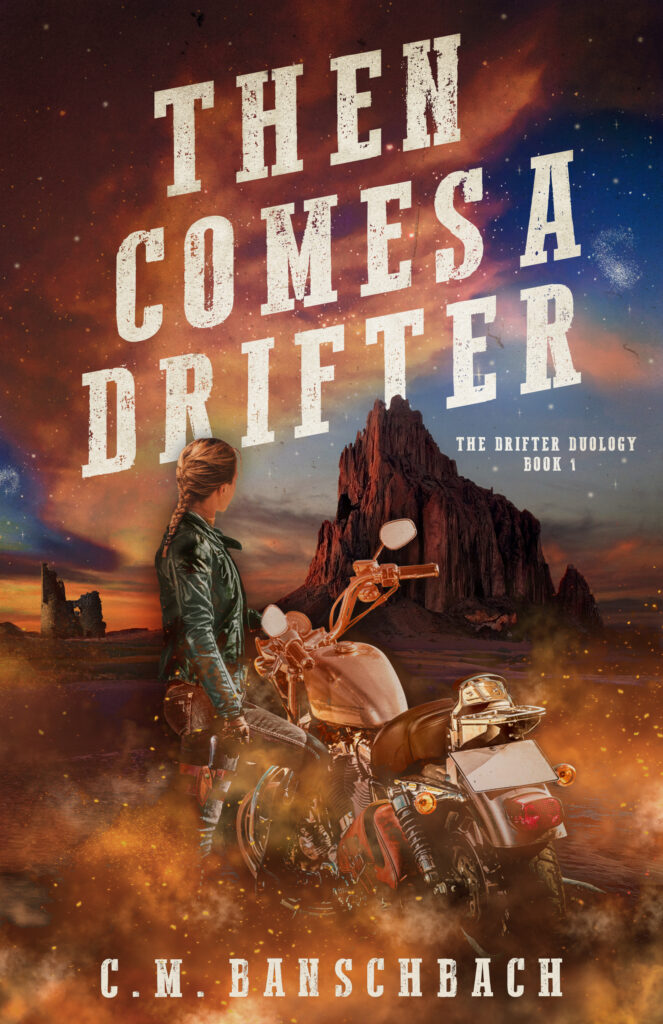 BLURB
Laramie was born to ride the desert wilds. And she won't let anything stop her, even a fearsome warlord who wants her captive–or dead.
A genius mechanic–and a rare descendant of the once-magical Itan–Laramie drifts from dusty town to dusty town in search of the family that was taken from her.
But her rambling desert journey becomes a game of survival when Laramie crosses a ruthless warlord's territory. Taken prisoner by one of the warlord's biker gangs, she befriends a quiet, dangerous man named Gered. After surviving hellish circumstances Gered is tired of fighting for a better life.
Laramie will always fight. And she'll stop at nothing to win their freedom.
Enjoy this pulse-pounding motorcycle adventure in a post-apocalyptic western setting with found family and being brave in brutal circumstances.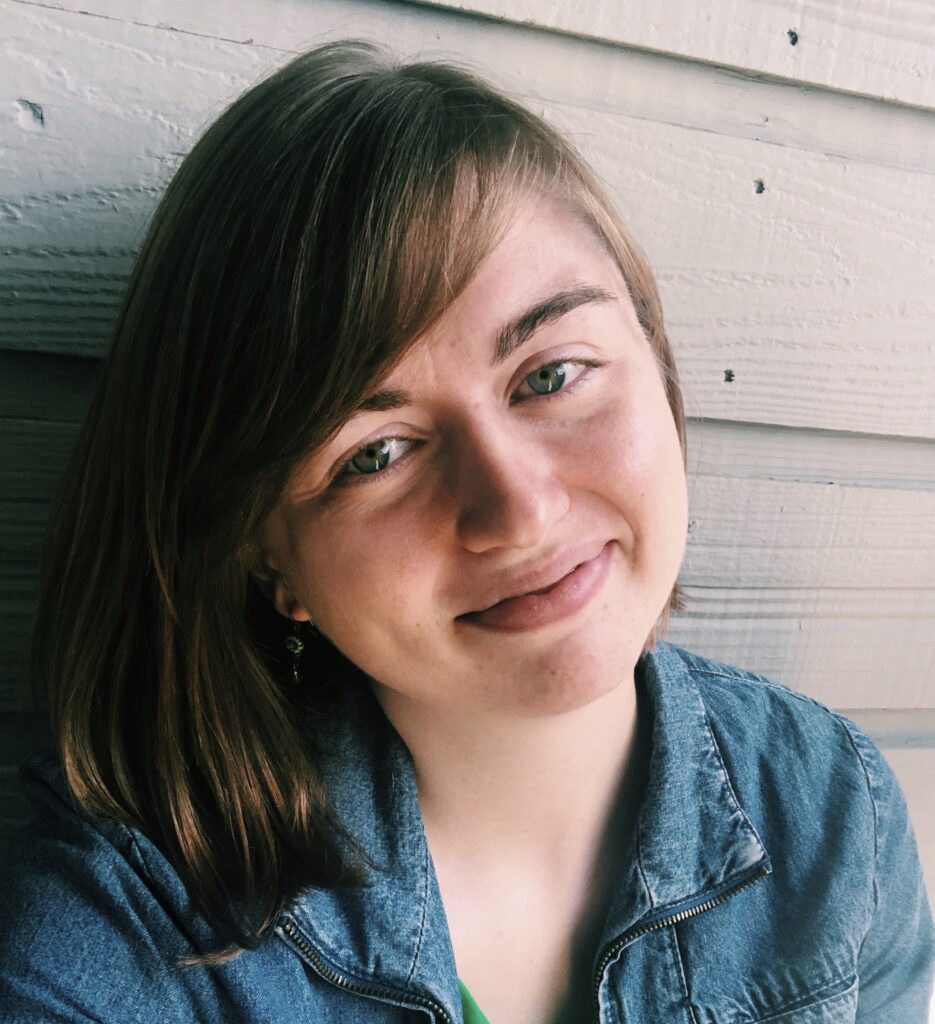 AUTHOR BIO
C.M. Banschbach is an overly tall hobbit who's entirely too fond of stabbing and adventure in her fantasy, cares too much about humans even if she pretends not to, and loves to gaze up at the stars in wonder.
Instagram: @cmbanschbach (https://www.instagram.com/cmbanschbach/)
Facebook: @cmbanschbach (https://www.facebook.com/cmbanschbach)
Website: https://clairembanschbach.com/
Pinterest: @clairebanschbach (https://www.pinterest.com/clairebanschbach)
Email Newsletter Freebie: https://tateauthor.us10.list-manage.com/subscribe?u=5db0817cde53281a40e5ff6a3&id=8d79f331f1
~~~
Thanks for reading! I know the blog has been a bit sparse: be sure to sub to my NEWSLETTER for updates!
Happy reading!
Angela