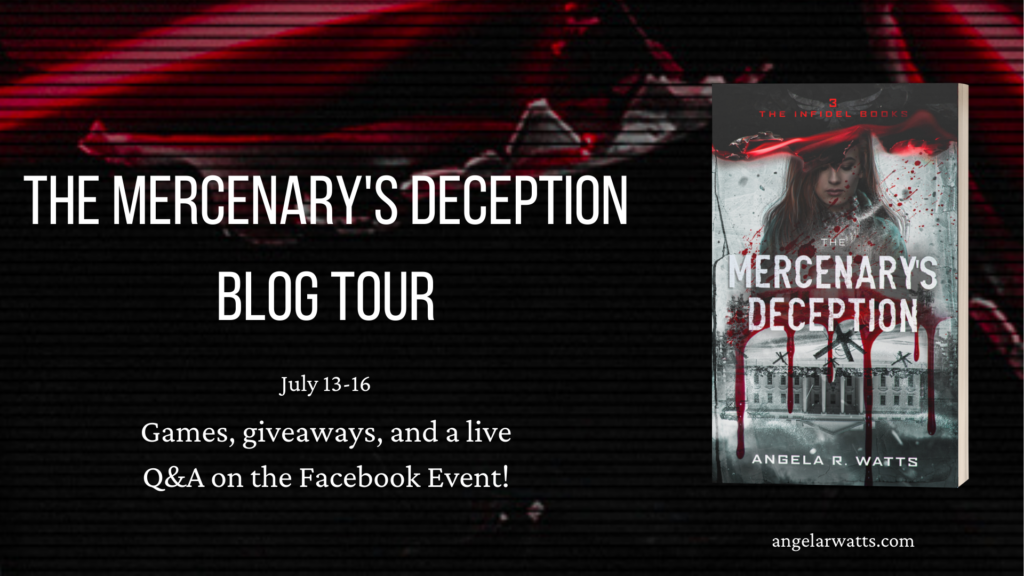 Greetings, reader! Thanks for joining the tour for The Mercenary's Deception, The Infidel Books #3! This is the introduction post to get us rolling. We have a fantastic schedule of bloggers, an epic giveaway, and, hey, did I mention this novel is gritty and hard-hitting and ARC readers are loving it?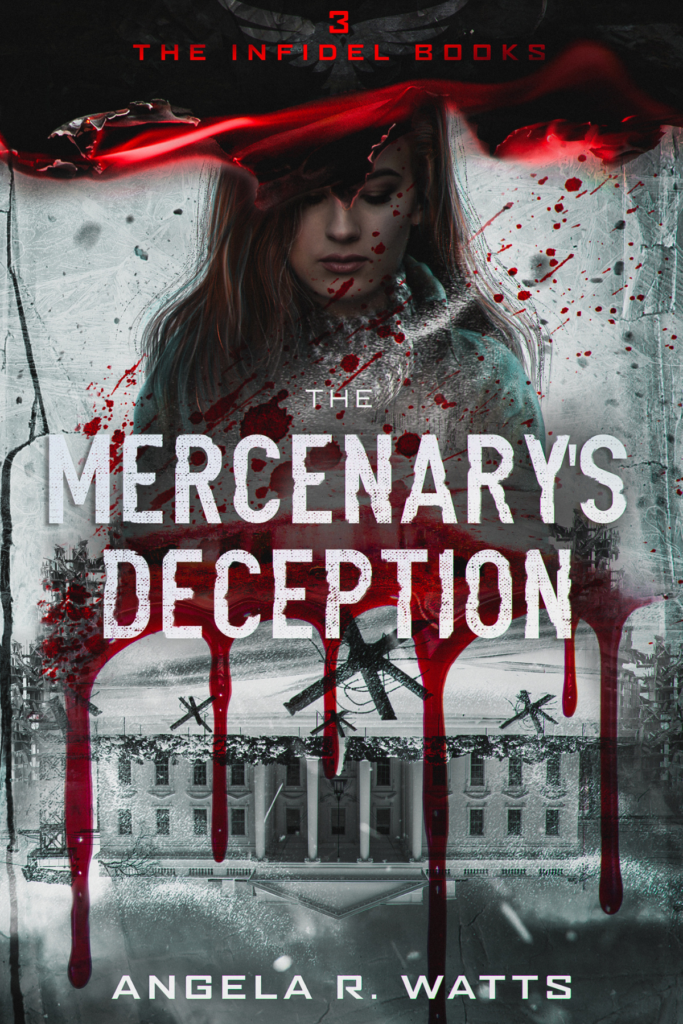 WHEN THE WAR IS LOST, THE INFIDELS MUST RISK EVERYTHING.
The fate of the United States rests on West Johnston's shoulders. West and Brian, the ex-general of the Union, work together to take control of the Second Civil War that ripped the nation apart. But their betrayal is short lived when the Union gains control and West must kill his mafia lord father.
During a rescue operation, Rene' Fisher and Gideon Hochberg are kidnapped by a previous member of Springtown. If Rene' and Gideon can hold on, they can give vital information about the war that could end it all. But if their teammates don't reach them in time, the war could be over.
If you love post-apocalyptic thrillers and want a fast-paced and gritty adventure, grab The Mercenary's Deception and follow West and his team as they face their hardest trials yet.
GOODREADS | AMAZON LINK will be available on 7.15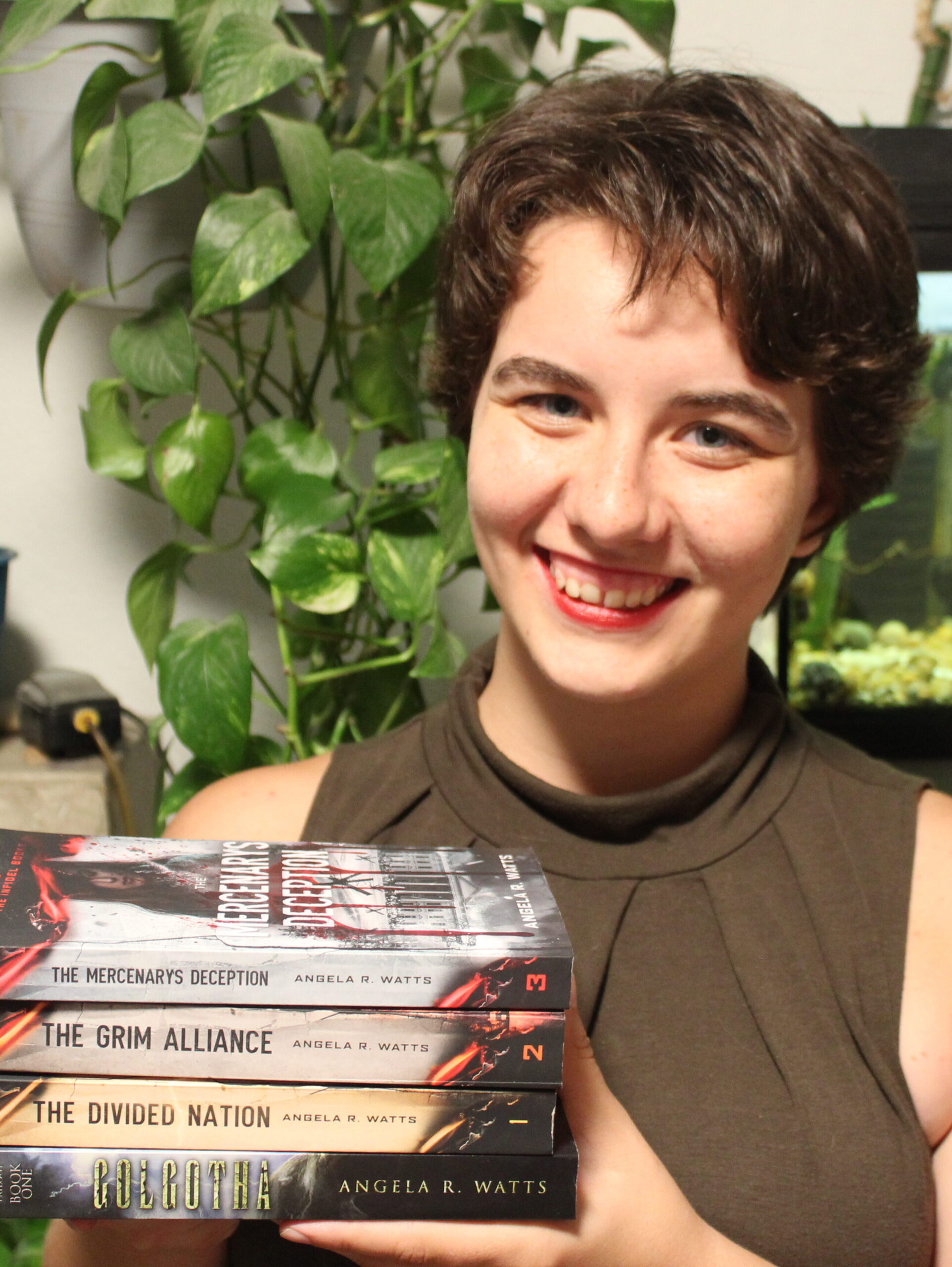 AUTHOR BIO
Angela R. Watts is bestselling author of The Infidel Books and Golgotha. She lives at Step by Step Sanctuary, Tennessee, where she raises horses, dogs, cats, and snails. She's been writing stories since she was little, and when she's not writing, she's probably drawing or working with her amazing editorial clients.
angelarwatts.com
SCHEDULE
July 13
Merie – Guest Post
Angela – Introduction
July 14

Joshua – Review
Laura – Interview
July 15 (Release day)
Michaela – Review
Abigail – Guest Post
Angela – Release Post
July 16

Esther – Interview
Angela – Wrap Up 
GIVEAWAY
One winner will be selected to win a signed copy of The Mercenary's Deception and bookish swag (stickers, a button, and a postcard)!
Thank you so much for dropping by! I am ECSTATIC for this new release. I will also host a Facebook event party on release day, so be sure to hit going so you don't miss MORE games, giveaways, and a Q&A live (from St. Louis, Missouri)! Will you be at Realm Makers 2021? Hit me up at the Teen Author table or the Blade of Truth Publishing table!
Oh, and if you've read the first books in The Infidel Books, be sure to leave an Amazon review!
Blessings,
Angela