The blog tour launch begins today for The Divided Nation and I couldn't be more excited. I'm bouncing off the walls right now (or am I?) and cannot wait to begin so howdy, hello, I love you, let's start!
This blog tour has a BIG giveaway so don't miss that. Today I'll be chatting about the making of The Divided Nation: a lil' origin story for the people like me who enjoy those tidbits.
THE DIVIDED NATION

WHEN THE NATION DIVIDES, THE INFIDELS MUST RISE.
The United States has fallen. Three years after the 2024 presidential election and the declaration of martial law, the nation is at war against itself. Gangs battle, civilians struggle for survival, and officials of the United Nations  thrive. West Johnston, heir to the most powerful ganglord in the country, refuses to continue the family legacy. But, in order to defeat his father, he must become him: bloodthirsty and willing to do whatever it takes for control.
West gains control by helping fellow gangsters, Nate and Simon, when they form an alliance with one of the last remaining townships in America. After years of surviving and winter fast approaching, Springtown is in desperate need of supplies from the two teenagers. When the town leader's daughter, Rene', is kidnapped by an unknown rival, Nate and Simon risk their reputations to save her and the town they now love. But without help from West, their rescue mission will fail.
Told in multiple bold, abrasive narratives, THE DIVIDED NATION steps into a future where brotherhood bonds must be stronger than iron to survive a broken world, and faith without courage is dust in the wind.
Goodreads | Amazon (link to come!)
GIVEAWAY
US shipping only. If an international winner is drawn, they will receive an ebook only.
1st place: hardback copy of The Divided Nation. A custom mug with a quote from the book, bookmark, and an exclusive snippet from The Infidel Books.
2nd place: paperback copy of The Divided Nation, bookmark.
3rd place: ebook copy of The Divided Nation.
SCHEDULE
TODAY'S STOP | August 12th

Author Interview @ Taking Up My Cross

I had the delight of being interviewed by my friend Joshua today. I highly recommend y'all give him a follow and I hope you enjoy the interview. He had some great questions!

Book Spotlight @ Unicorn Quester 

Laura has been a dear friend since we met online: she likes dysto and manga. I mean, how cooler could she get? Hop over to her blog and stab the follow button with your unicorn horn, friend!
August 13th (RELEASE DAY)
Guest Post @ Crazy Little Thing Called Life
Author Interview @ Coffee, Classics, and Craziness
Author and Character Interview @ HauntingGhostTown
Character Interview @ Imperial Scribis 
Character and Author Interview @ FaithLaneAuthor
August 14th
Book Spotlight @ The Writer's Song
Guest Post @ Jaye L. Knight
August 15th
Book Review @ Kaitlyn Krispense, Author
August 16th
Book Review @ We've Got Pockets 
Book Review @ Bella Putt: Writer. Reader. Follower of Christ.
August 17th
Author Interview @ Gabriella Slade
Book Spotlight @ Stories by Firefly
Book Review @ Scribes and Archers 
August 18th
Author Interview and Guest Post @ Tangled Up In Writing
Guest Post @ Read Write Breathe
August 19th
Book Review @ Reveries 
Book Review @ Just Writing
Author Interview @ Allison's Well
Book Review @ Books, Life, and Christ
THE MAKING OF THE DIVIDED NATION
My motto is if a story doesn't scare me in some way, I don't need to write it. Previously, Seek tackled some of my personal fears with abuse and fear of trusting. The Thief, The Damsel, and the Dragon tackled the unknown fear of writing a book just to see how much I could challenge myself to. Homeward tackled the hard topic of suicide.
And Emmanuel tackled the beginning of The Infidel Books. That little Christmas short story prequel that came to me in one day and I wrote in one sitting whilst on cloud 9. I published that baby in December just to publish it. And I couldn't believe liked it.
Of course, that's not the beginning of The Infidel Books, so let's rewind, shall we?
A few years ago, I started roleplaying with someone online. The started as a con job and as the months went on, we just kept writing, writing, writing. We loved the story, the characters, the setting that kept changing. I didn't care about being super good or super coherent. I was writing a genre I adored but hadn't written much of, nevertheless publish. Of course, all good things must come to and end, and the roleplay partner quit, telling me to do whatever I'd like with the story and such.
I was rather heartbroken. It felt like I'd wasted all that time and hadn't done anything to actually benefit my writing career. I had poured my heart into these characters with nothing to truly show for it. What kind of pathetic writer was I? And anyway, the story was dystopian, end times, with complex situations, dark characters, and gritty topics. Who was I, a teenager, to tackle the series?
I pushed it all aside. Or, I really tried to. I tried to focus on my current projects. But the characters kept bothering me. I kept thinking of new plot ideas. God kept pushing it back to me. Winter of 2018 is when I actually sat down and wrote a completely finished piece of The Infidel Books. Emmanuel is so dear to my heart because it set me free. It opened my eyes to the possibilities of the dystopian genre… and it battled my fear of not being good enough. I don't have to wait till I'm older, wiser, or more skilled to write the story God places in my heart now.
So in February 2019, I wrote The Divided Nation. I had dozens of documents, y'all, of previous bits and pieces I'd written but never shared with my roleplay partner, not to mention the tens of thousand words we'd pieced together. I had notes and notebooks full of info and brainstorming and character sheets. I gathered it all, started over, and pressed on.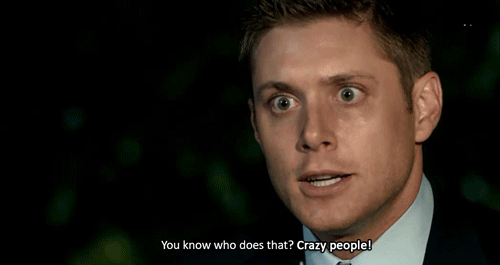 By the end of draft one, I was ecstatic. The story let me write it! And God helped me every step of the way. Of course, draft one was rough, mostly intangible, and I printed it to chuckle at in the years to come. It was on to draft two and I had a stronger, better plot focus in mind. I also had spent some carefree time with my characters so it was time to put their feet to the fire even more.
And that's how The Divided Nation started. Messy. Unorthodox. Leaving a bitter taste on my mouth at first. But God turned it into something beautiful. He took the mess I had, I'd made, after spending what seemed like careless years of random roleplaying, and helped me start over. Helped me make something beautiful. Something my own. Something readers love and hate. Something that has already brought my readers inspiration, laughter, tears, nightmares (literally, someone dreamed about it. Mwuaha!)…
I encourage you to take a step back and remember God can turn anything in our lives into something beautiful, powerful, good. The bad, the pain, the chaos… it is in His hands. So fight on, fighter.
~~~
I don't know about you, but just remembering winter 2018 has me wanting to cry and run around a room. It's been (seemingly) a long time since this story sparked in my mind and wouldn't shake free, and look how far it has come already. God has big things in store for this series. He has big things in store for you.
Be sure to stick around for the rest of the tour and enter the giveaway!
God bless,
Angela