This is the last day of the tour! The giveaway is going to last all day today, small change of plans after technical difficulties (I have a lot of those, it seems), so I'll draw winners TOMORROW on this blog. I'm also still taking questions for the live video which I'm probably waiting to do when I get allll my books in… Which'll take time. But send your questions over anyway. I love them.
I've tried to push this blog tour in a huge "bang" in the spirit of The Infidel Books. Lots of deep thoughts, lots of kind words, lots of humor throughout the pain. But this post won't end in another bang or another sad tear. It will end with a smidge of hope and a whole lot of thanks. Stay tuned.
Don't forget to leave an Amazon review for this beastie! I'm still crying over reviews. AND for those curious, hardback IS COMING. Just not yet and it's taking some time so I'll post and alert y'all when it is finally available. Thanks!
THE DIVIDED NATION

WHEN THE NATION DIVIDES, THE INFIDELS MUST RISE.
The United States has fallen. Three years after the 2024 presidential election and the declaration of martial law, the nation is at war against itself. Gangs battle, civilians struggle for survival, and officials of the United Nations  thrive. West Johnston, heir to the most powerful ganglord in the country, refuses to continue the family legacy. But, in order to defeat his father, he must become him: bloodthirsty and willing to do whatever it takes for control.
West gains control by helping fellow gangsters, Nate and Simon, when they form an alliance with one of the last remaining townships in America. After years of surviving and winter fast approaching, Springtown is in desperate need of supplies from the two teenagers. When the town leader's daughter, Rene', is kidnapped by an unknown rival, Nate and Simon risk their reputations to save her and the town they now love. But without help from West, their rescue mission will fail.
Told in multiple bold, abrasive narratives, THE DIVIDED NATION steps into a future where brotherhood bonds must be stronger than iron to survive a broken world, and faith without courage is dust in the wind.
GIVEAWAY
US shipping only. If an international winner is drawn, they will receive an ebook only.
1st place: hardback copy of The Divided Nation. A custom mug with a quote from the book, bookmark, and an exclusive snippet from The Infidel Books.
2nd place: paperback copy of The Divided Nation, bookmark.
3rd place: ebook copy of The Divided Nation.
SCHEDULE
August 12th
Author Interview @ Taking Up My Cross
Book Spotlight @ Unicorn Quester 
TODAY'S STOP | August 13th (RELEASE DAY)
Author Interview @ Coffee, Classics, and Craziness
I had a BLAST being interviewed by my dysto loving pal, Eva!
Author and Character Interview @ HauntingGhostTown
Shine is a delightful interview and I think y'all will like the answers to these questions… 😉
Character Interview @ Imperial Scribis 
Merie is a fantastic friend and I ADORED watching Gideon respond to her questions. Chaos ahead!
Character and Author Interview @ FaithLaneAuthor
Another FANTASTIC interview, though I'm not sure if the character isn't still traumatized… *spoilers*
August 14th
Book Spotlight @ The Writer's Song
My dear friend (and I met her at Realm Makers and we had a BLAST) shared about TDN on her blog! Give her a follow!
Guest Post @ Jaye L. Knight
I had the honor of guest posting for Jaye L. Knight. I met her at Realm Makers and she is officially a huge inspiration, y'all.
August 15th
Book Review @ Kaitlyn Krispense, Author
A great review from Kaitlyn (who has a book coming out, so give her a follow)! It's funny, I actually tackle one note she gave about faith in this post. 😀
August 16th
Book Review @ We've Got Pockets 
A unique review that was so nice!
Book Spotlight @ Bella Putt: Writer. Reader. Follower of Christ.
Bella was going to review but switched to spotlight, due to LifeTM, so be sure to give her some love because she's so sweet.
August 17th
Author Interview @ Gabriella Slade
I loved being interviewed by my friend Gabriella so much, go check her blog out!
Book Spotlight @ Stories by Firefly
Faith and I have a lot in common regarding tackling tough topics in fiction. She's so sweet. Give her a follow. You won't regret it.
Book Review @ Scribes and Archers 
I will update this once the review is posted! ♥
August 18th
Author Interview and Guest Post @ Tangled Up In Writing
Guest Post @ Read Write Breathe
August 19th

Book Review @ Reveries 

Kelly is a bestie and this review makes me cry so go read it. She puts up with a lot (I'm me, remember? I'm surprised she hasn't flown from Oregon to Tennessee to smother me with a pillow…) and her helpfulness while writing this novel was fabulous.

Book Review @ Just Writing

A super sweet review and just ahhhh all the flails.

Author Interview @ Allison's Well

ALLI INTERVIEWED ME! It was SO fun and she's a delight!

Book Review @ Books, Life, and Christ

I'm soooo emotional over this review. ♥ THANK YOU! Guys, this is a great example of what this book is all about.
THE DIVIDED NATION LIVES ON
The blog tour is over. The reviews are coming in. My readers are messaging me and supporting me still. I've had a blast and y'all have told me you have, too. And though the tour is over, The Infidel Books are not. The Divided Nation lives on, wild in the world, free to be loved and hated.
I gotta admit, it's awesome.
And it wouldn't have happened without you.
Thank you. Thank you for joining the blog tour, reading the posts, commenting, messaging me, buying the book, reviewing… All of it. Every bit y'all have done has meant so much to me. I knew God had a purpose for this novel and I have a feeling… it has only just begun.
No matter how many things I publish, this internal feeling of tumbled emotions probably will never change. I'm relieved this book is out of my hands and I have the rest of the series to tackle. I'm overjoyed this book has already helped people.
God is Good and He has a purpose for all of us. I took a huge jump with this novel. It has been worth it. I grew, learned, and changed as I wrote, but it is worth it all because of you, too. Not to be gushy, but you guys are amazing.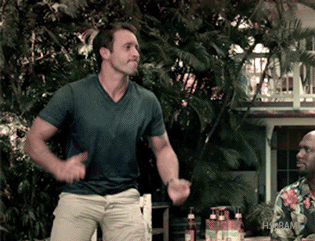 I'm off to write Covenant and book 2 of The Infidel Books and God only knows what else… what are YOU off to do? If you want to freak out with me because The Divided Nation is published, feel free. 😛
As West would say… keep on fighting, friend.
Ang