The rise of Indie books is an amazing thing to watch take flight. 2018 held many amazing Indie releases, and I'm sure 2019 will be just as good, if not BETTER. So buckle up–I'll be listing my most anticipated Indie reads of 2019!
~~~
KEES AND COLLIERS SERIES by KELLYN ROTH
Blurbs can be found on Kellyn's Goodreads! 
This series is one that Kellyn is relaunching and adding to–basically, it is even better this time around, and I cannot wait to see these beauties released into the wild. Romance, drama, historical fiction, a kiddo MC–so much neat stuff. (And there's a dog? So how much better can a series get?)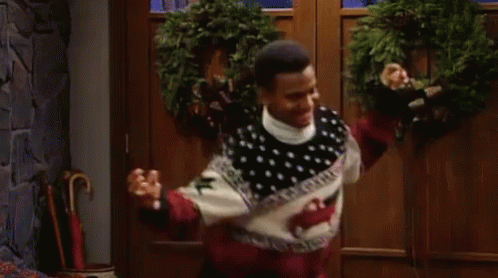 Releasing: summer 2019
EVERY BRIGHT AND BROKEN THING by BRIAN McBRIDE
*COVER NOT RELEASED*
BLURB
Haunted by the last question their mother ever asked them before she passed away, the Greyson brothers struggle to cope with their grief and adjust to life after tragedy.
Semi-popular sixteen-year-old Liam spends his nights performing as the lead singer of his high school indie pop/rock band, Liam and the Landmarks. But something happened to Liam two years ago at his friend's house – a secret Liam will take to his grave. But in small towns like Summit, Colorado, secrets always seem to find their way out.
Twenty-four-year-old Ezra thought that he could cure his grief when he left Summit behind for a prestigious art school in Chicago, but things only got worse. Now a college dropout working at a gas station mini mart, he turns to alcohol, prescription painkillers, and meaningless one-night stands. But Ezra can't run forever – life always catches up with you.
With striking and abrasively honest dual-perspective narratives, EVERY BRIGHT AND BROKEN THING illustrates the unbreakable bond between brothers and the power in coming home.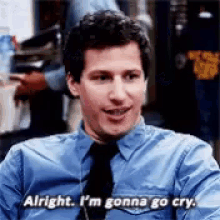 Having beta read draft 2 and draft 3, I can honestly say this book is one of my all time favorites. Why? Because instead of avoiding hard topics, it tackles the pain and gritty realism of life–and offers hope. It is electrifying. 
Releasing: later this year
MARTIN LEGACY, by ABIGAYLE CLAIRE
*COVER NOT RELEASED*
*BLURB NOT AVAILABLE*
I will be buying Martin Hospitality soon, and already know I can't wait to read the second book. Why? Because I'm a part of Abi's street team and GAH THE SNIPPETS, Y'ALL. I can't wait for this book–and also, I can't wait to have both books on my shelf, because aesthetic.
Releasing: fall 2019
BELOVED by KAITLYN KRISPENSE
*COVER NOT RELEASED*
BLURB
Life hurts. 
Cara Richards just doesn't care anymore. Alone, and unloved, she decides that there's only one response to the nightmare that has become her life. 
When an unwelcome intervention disrupts Cara's plans, her life is changed in a way that she never imagined. Regardless of how tough she believes herself to be, she's unprepared for another foster family. She's even less prepared for five foster brothers, one of whom is convinced that God is the answer to all of her problems. Though she prides herself on a resilient heart, her life continues to spiral into a world full of questions.
Is death really the answer? Does God actually care? Can everyone truly be loved, no matter what?
I cannot wait for Kaitlyn's debut! It is gonna be SO SWEET. I've enjoyed snippets on her blog for sometime now!
Releasing: September 2019
A SOLDIER'S FREEDOM by FAITH POTTS
*COVER NOT RELEASED*
BLURB
Having just returned to American soil from the desert sands of the Middle East, James Greene is done with his life. 'Double amputee' doesn't seem like a strong enough phrase to label the physical and emotional pain he bears. Add the lack of love and communication with his family members, and he can find nothing worth living for. Ending it all is the only way out. 
Alexandria Lorance is a not-so-ordinary physical therapist, content with aiding in her patients' recoveries. Her work gives her fulfillment, but alone in the silence, she still feels the hurt of hidden scars from a past unhealthy relationship. Reminding herself that true healing is found in Christ alone, she seeks to show kindness and love to everyone she meets.When these two broken ones' paths intersect, the spark of friendship is ignited, bringing hope and joy to both. Would it be wrong to move forward to more than just friendship? 
A soldier, broken by war. A therapist, scarred by words. A chance meeting on a rooftop bonded them together. But can love grow in these two hurting hearts? Or are they truly too broken to ever find lasting happiness? 
Y'ALL, OK, AHHH. Ahem. I'm super excited for this book. I love every book Faith has written because 1) CASTS YOU LOVE? NO MATTER WHAT? 2) endearing/moving themes 3) romance that doesn't make me wanna shoot myself. I'm sure this book will hold up to my expectations, lol.
Releasing: fall 2019
GUIDE ME HOME by MICHAELA BUSH
*COVER NOT RELEASED*
BLURB
Cortland may as well have been turned upside-down.
Morgan Barnes is watching her cousins grow up and get married – left and right, it seems! Feeling like she's losing time fast, she signs up for Internet dating that quickly turns sour. When she meets Martin, she's struck by the opportunity to help him. New to Christianity and Cortland, Martin's grateful for a friend…but a girlfriend? Maybe not so much.
Meanwhile, Lucy and Spencer's comfortable little world gets upended – and then flipped sideways to boot. Where there was only part of a story, now the other half unfolds. Where there were once childish dreams now resides knowledge unimaginable. And now resides faith, hope, and love – but will the Barnes and Clarkson families see God's plan for the lattermost of all? 
The Faith, Hope, and Love series is one of my top favorite romance series of all time. Clean, wholesome romance? Yes, please! I look forward to book 3 this year because of the new character, Martin, who JUST AHHH. SO GOOD. Y'all gotta check this series out.
Releasing: sometime in 2019
TALES OF AMBIA SHORT STORIES by ALLISON TEBO
*COVER, TITLES, AND BLURBS UNAVAILABLE*
So, while the amazing Allison plans on publishing some short stories for the Tales of Ambia, they aren't named. I am SO PUMPED for this series (The Reluctant Godfather and A Royal Masquerade are absolutely delightful), so I had to mention the upcoming releases this year. 😀
Releasing: sometime during 2019
THE DIVIDED NATION by ANGELA R. WATTS
*COVER UNRELEASED*
MAKE-SHIFT BLURB WHICH NEEDS A LOT OF TWEAKING
THE UNITED STATES IS FALLEN. THREE YEARS AFTER THE 2024 PRESIDENTIAL ELECTION, CIVIL UNREST UNRAVELS INTO TOTAL WAR. MARTIAL LAW DID NOTHING TO STOP THE UPRISING MOBS FROM DESTROYING WHAT IS LEFT OF THE NATION.
IN A SMALL SOUTHERN TOWN, A FAMILY HOLDS ONTO HOPE THAT THEY WILL SURVIVE THE DESTRUCTION. RENE' FISHER WILL DO WHAT IT TAKES TO PROTECT HER FAMILY. WHEN HER ARMY BROTHER'S ENEMY CATCHES HER, SHE IS FACED WITH A BREAKING DECISION, AND ONLY GANGSTERS CAN SAVE HER.
THE GREATEST MAFIA LEADER OF THE US, MEXICO, AND CANADA, GEORGE JOHNSTON IS A GOD. HOWEVER, HIS SON REBELS AGAINST HIM, AS WELL AS THE SONS OF HIS RIGHT HAND MEN. THE GENERATION RISING CANNOT BE CONTAINED, BUT THEY CAN BE DESTROYED.
Haha, yes. That's my book. Book one of The Infidel Books, which are dystopian novels… Previously titled AWAKE, it will be, God willing, releasing in August. =)
I'm currently preparing to work on draft two and am so invigorated by this story, y'all. It is dark. Gritty. Painful. And shows the Lord's love when you least expect it. I cannot wait to share it with you. (Want a taste of the world? Emmanuel is a free short story on Amazon that is a TIB prequel. If you enjoy it, I'd love an honest review on Amazon!)
Releasing: August 2019
~~~
These are my top I-AM-GONNA-DIE excited books. I will probably be posting a part two of Indie books releasing in 2019, but… I'm not easillyyy excited, and this is the Mega Excited Post. 😉 Be ready for another post sometime, though, with more great Indie releases to come!
Sooo, comment below with YOUR most anticipated Indie releases! They can even be your own upcoming books. ♥ If you look forward to any of these, comments below. Share the love, too, by sharing this post!
God bless,
Ang