2/22/22. I finished my thirteenth book.
So… Behind the scenes time! I did a similar post for my previous book, Winter of the Bees, a middle grade magical realism, and it was super fun. So we're gonna break down the BTS with FOR DEATH OR GLORY, too!
TITLE: For Death or Glory
GENRE: fantasy romance, new adult (but it's not smut, haha)
ROUGH BLURB:
Dionne, a wandering Gifted, hunts the warlocks who kidnapped her brother. Nnambi, a popular caravan fighter, wishes to be freed from his sins. After sparing each other's lives in an arena fight, they flee together: and join unlikely forces with pirates to save children–and Dionne's brother– in the warlocks' clutches.
Nnambi fights to protect Dionne from her fate, but some fates cannot be changed. To save the others, Dionne must sacrifice herself.
LENGTH: 58,000 words (draft 1)
DAYS TO COMPLETE: A little under 60 days.
SONGS ON REPEAT: achilles come down by gang of youth. warriors by ronan hardiman. experience by ludovico einaudi. hollow by fenris. full playlist: https://open.spotify.com/playlist/1ere7IheXBclTpv8ZvoN4D?si=9be092b20df949ef
CUPS OF COFFEE: lots. and some ice cream this round, too.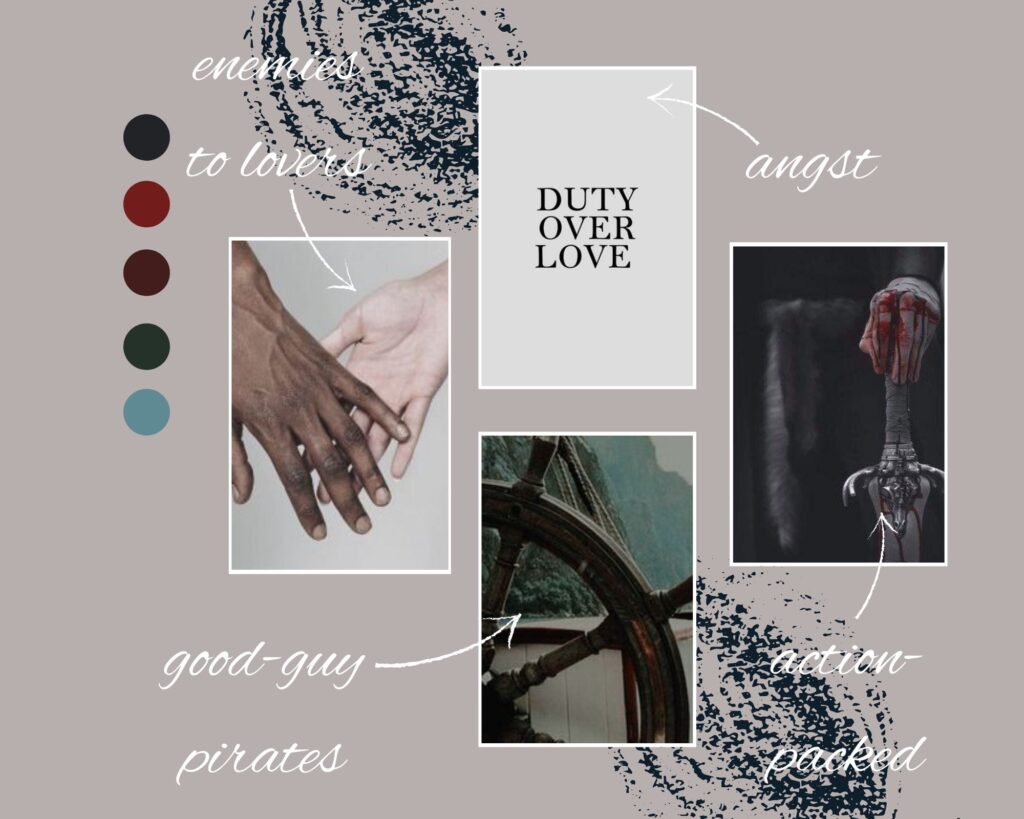 BEHIND THE SCENES
FOR DEATH OR GLORY (title *may* be a placeholder, not sure) is a standalone fantasy romance set in the same story world as the Remnant Trilogy.
Basically, January rolled around and I dove into Remnant Trilogy #3. I hit about 21,000 words or so before… The emotions took a toll on me. I won't spoil the trilogy, of course, but there's a lot of pressure on me, and there is a great deal in the last Remnant novel that is emotionally difficult for me to write. So… instead of becoming a fumbling mess, I switched projects.
I don't… Really switch projects. I should note that. I don't *bounce* between projects. I work on multiple things at a time, but I disclose, they're usually at different stages. So, writing novel #1, editing novel #2, publishing novel #3, that's how I usually keep things rolling. But I don't switch between writing projects. This time, though, I prayed about it and really felt God leading me to take a small break from Remnant #3, and focus on the standalone. And I did.
And it worked.
In less than two months, I wrote a novel, which I've done before, yes, but this process was unique. I purposefully did not want to over-plan anything, so I had no outline, only notes and story beats, and I simply followed the story. I followed the characters. If something could go badly for the characters, that's what happened. And it worked.
And I had fun.
I also learned a lot about my process, my strengths, and I "re-learned" why I write. Why I do this. I put expectations and stress aside and just wrote… And learned a lot.
RANDOM FUN FACTS
This is my first completed standalone fantasy novel!
This is my first fantasy romance novel!
While it's not the fastest novel I've written, it was a good example of very few "big writing days". It's normal for me to hit over 3,000 words a day when writing, but this novel didn't have many big daily word counts (the highest was 7.5k in one day), and was a challenge to myself to write steadily, even if I could only do a bit that day.
I'm a pretty private, reclusive author, but I did ask a group chat a pretty key brainstorm question. Their answers spiked a whole new plot idea and I am hyped for it. But… it doesn't come till the next series. Ha!
~~~
Beta sign ups are OPEN, if you want to read FOR DEATH OR GLORY and give early feedback! Click HERE to join! I'm SO excited to send this to betas. I'm working on self-edits now, and it should be wrapped up within the first week of March. EEP!
Thanks so much for reading! I hope this was a fun post! If you're interested in beta reading, I'd love to have you. If you know a friend who might like this one, please send it over!
God bless,
Angela