LEON GAINS AND THE EXPEDITON has a completed first draft. And since my readers voted on my Instagram poll, we are doing another MEET THE NOVEL post. These are very fun, and I hope you enjoy!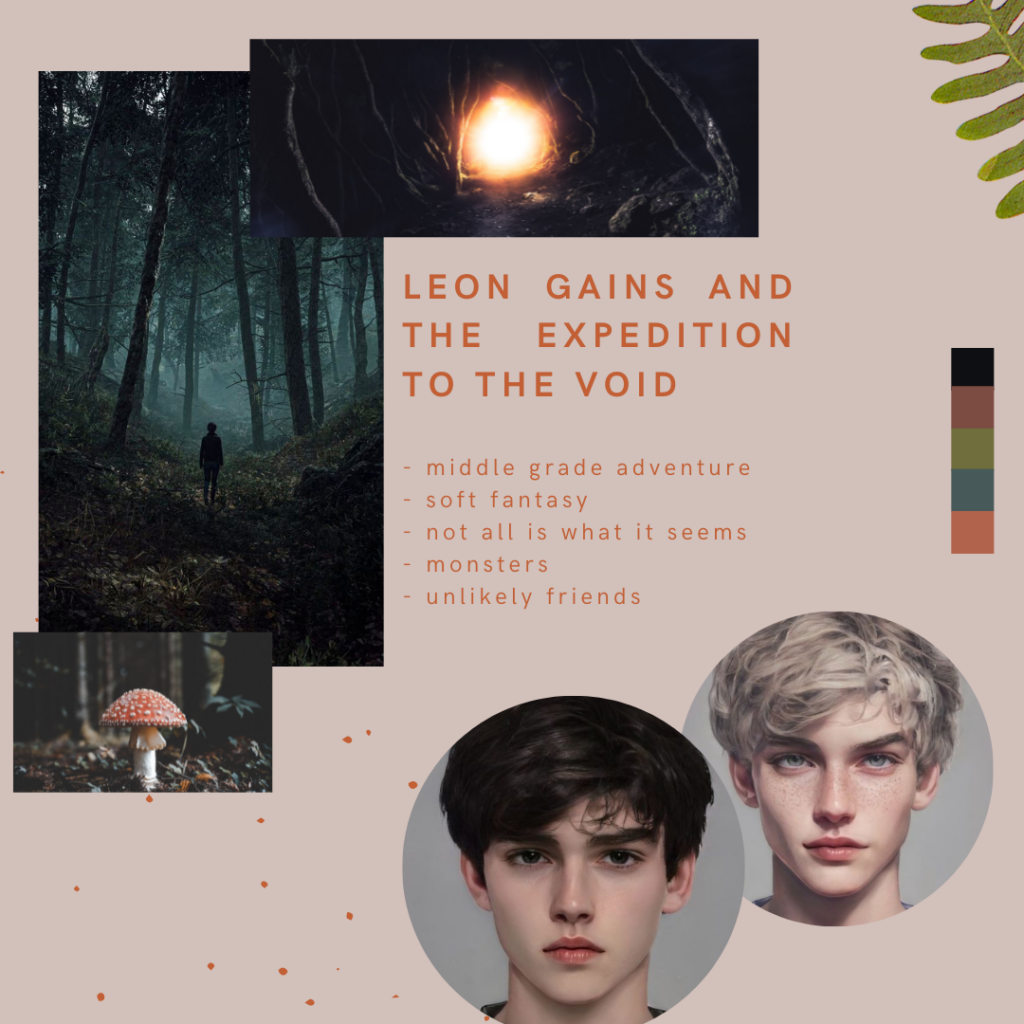 TITLE: LEON GAINS AND THE EXPEDITION TO THE VOID
GENRE: low fantasy, action/adventure, middle grade
WORD COUNT LENGTH: 31,054
DAYS OF WRITING: 21 days
SONGS ON REPEAT: ghost town, radical face. the secret history, the chamber orchestra of london. they stay deep down, giselle. creature, halfalive. hole in the ground, tyler joseph. running with the wolves, aurora. migraine, twenty one pilots. hear me now, hollywood undead. (full playlist: https://open.spotify.com/playlist/77Elu8QdgawmkgZ7uUk7zZ?si=0710f57465594609)
CUPS OF COFFEE: manyy
ROUGH BLURB
When an Undergrounder turns 13, they must view the Above and choose to forget… or remember. Before Leon Gains can reach Decision Day, sickness reaches his peaceful village. Leon must join Gage, a boy who claims to have survived the Above, and go to the Void: where legend says the healing light is locked away.
Thrust into a world of dark tunnels, hungry monsters, unlikely friends, and the possibility that his village has lied to him about the world as he knows it… Leon risks everything for a chance of saving his family. But if the legends are wrong, or if Leon can't survive the underground, his village will be lost. Can Leon unleash the light, or will he be lost to the darkness?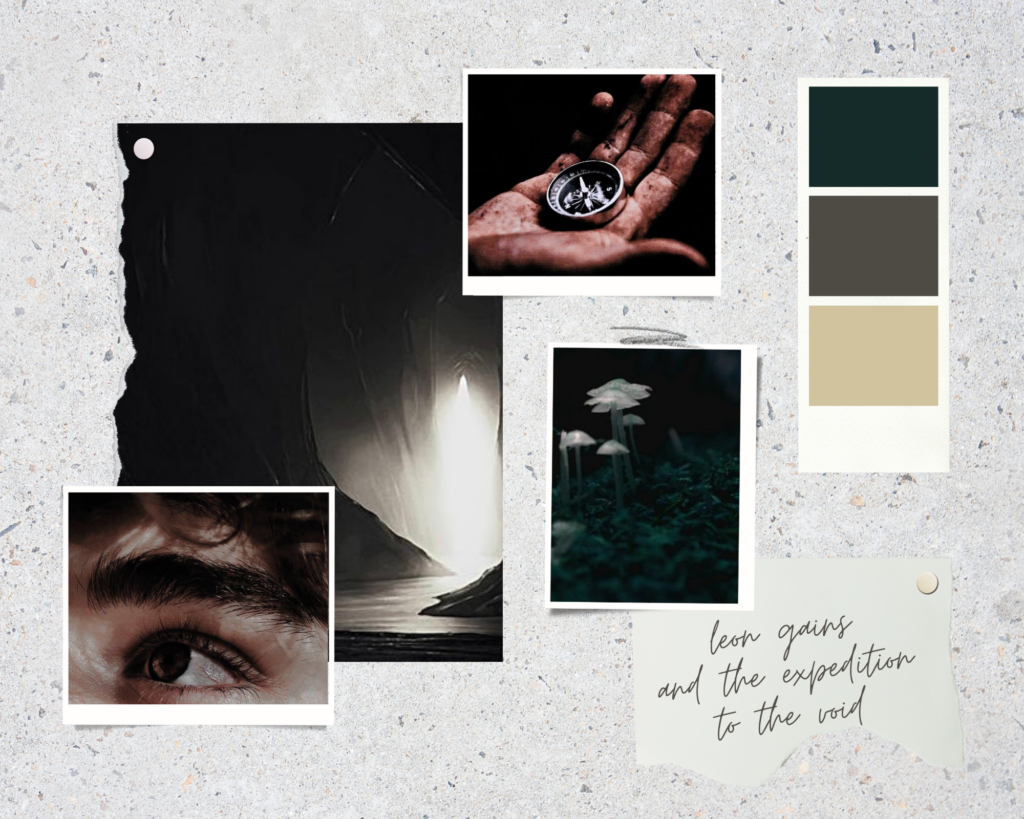 BEHIND THE SCENES
This is my second middle grade novel. I really enjoy writing middle grade: the themes, the style, and the process are so enjoyable to dive into. This novel took 21 consecutive days to write (over the period of a bit over a month). Winter of the Bees took 16 days, so it's nice to see the normal for me seems to be about 2-3 weeks to write a complete 30k novel.
Anyway.
This book was a wild ride, each novel is, but I absolutely loved writing it. It all started with some vibes and the plot just flowed. I wanted to do something creative… something fun. I know it was creative and fun for me, so I hope it is the same for readers. I took a small break between projects, so I hadn't written anything for a while before I started this novel. The break was all right, but I absolutely loved digging into this project, and immersing myself in the atmosphere, too.
I will also note, that during a portion of writing this novel, I was struggling. In short, my dog / childhood bestfriend, Nana, was not doing well. I was babysitting her throughout the day. She was a Great Pyrenees/Anatolian Shepherd and 14 years old or so. We had to make the decision to put her to sleep, and the week following Nana's funeral, I was depressed. I took a step back from a lot of things: but I kept writing as a form of sorting through what I felt. It might sound strange, but writing has been a kind of processing aid for me throughout my entire life.
I am so grateful God gave me this story to write. I love it very much.
From here, I will be self-editing the novel first, and then I may accept a few beta readers for the project. I will be very selective. Beta readers will have about a few weeks to read and return feedback regarding the novel. If you're interested, there's a form below! 🙂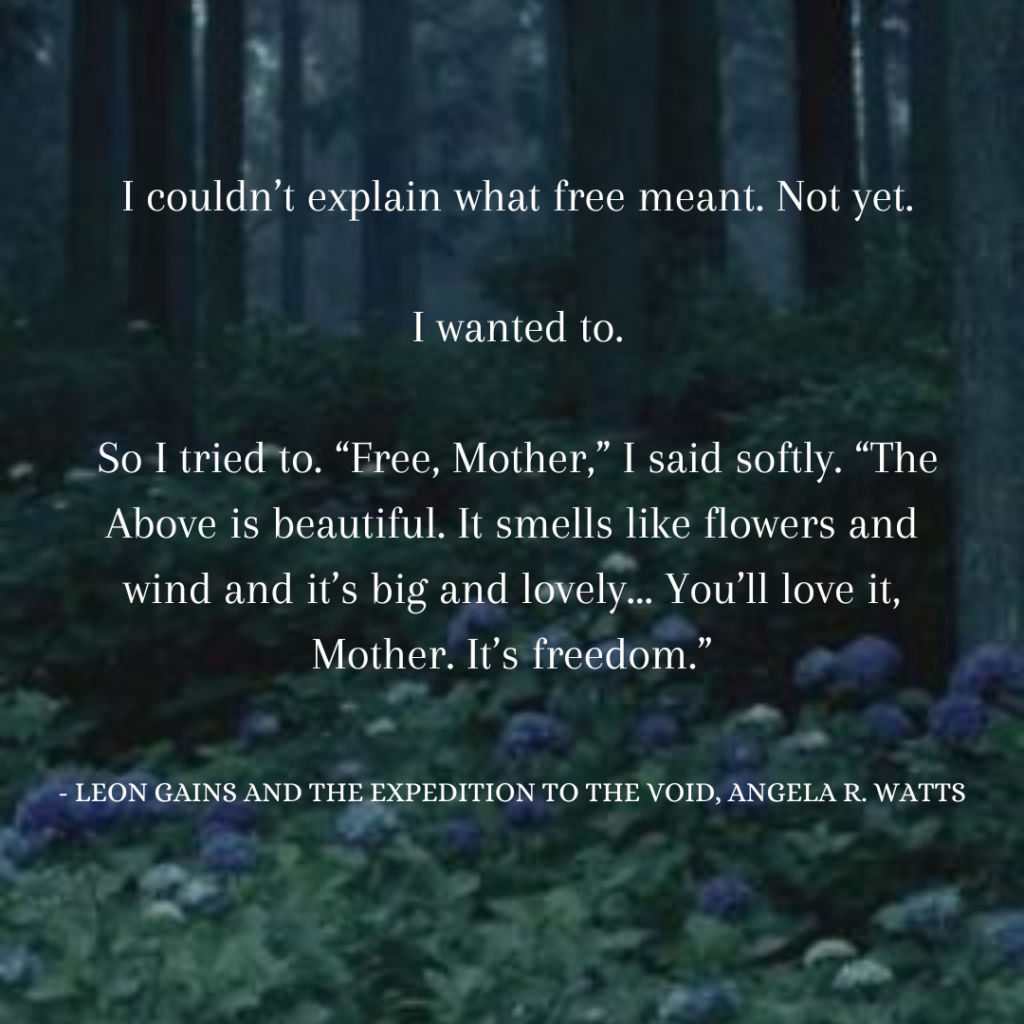 RANDOM FUN FACTS
So, it's low fantasy, but those elements aren't overpowering (which is what low means, haha). There's magic, but it's showcased as bad, basically.
This novel is set in the same story world as my YA/adult fantasy novels! It was really fun diving even deeper into the word building I had and basically creating another culture and belief system that fit within the true histories.
This novel contains a few of my favorite tropes: a friend helps another friend see the world in a brighter light / these friends are "found brothers", light vs. darkness, monsters come in different shapes and forms, grumpy dad figure has to help his adopted kids, strong family bonds.
My nieces helped me brainstorm monster ideas for this one!
My biggest writing day for this novel was a 4,000 word day. But besides that, it was a pretty steady, bit by bit word count every day.
I GOT TO FEATURE A RAT! He's a very smart, kind rat. I can't wait for you to meet him.
This is my fifteenth completed novel-length original work.
~~~
Thanks so much for reading! Stay tuned (sub to my newsletter!) for more updates. <3
God bless,
Angela