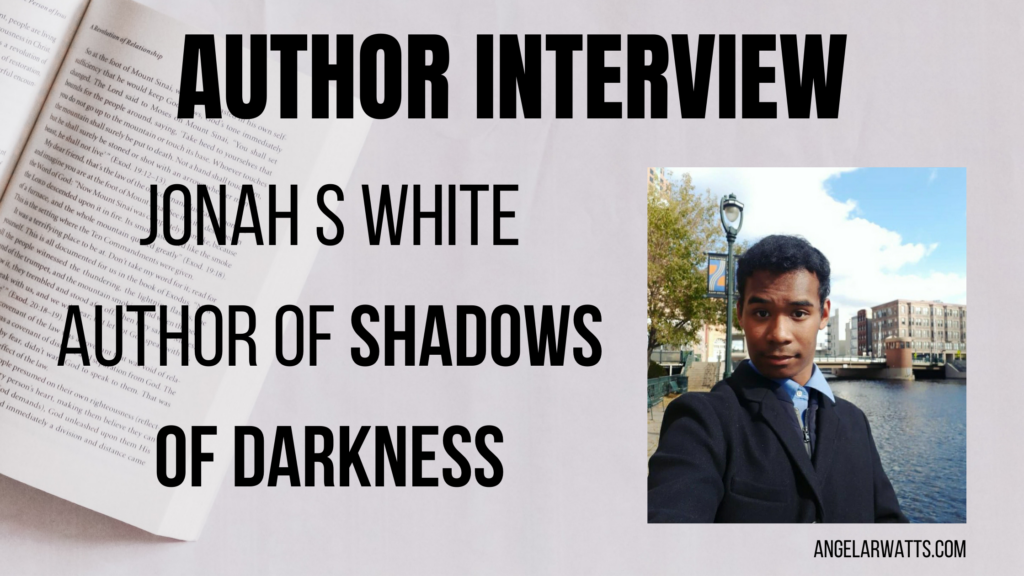 We're kicking February off with an author interview with Indie author Jonah S White! In 2021, my goal is to have at least one author spotlight every month, so stay tuned and email me for a chance to be featured!
Let's get started!
JONAH S WHITE INTERVIEW
How did you first begin writing?
I began writing when I was about seven years old. I was homeschooled for my entire life where I had a little more time to write fictional short stories. When I finally went to college, I continued my writing as one of my majors was Writing Intensive English where I took screenwriting and novel writing courses. When I reached my senior year of college, I decided to work on an apocalyptic series that I was thinking about for a few years prior. This is a skill and piece of entertainment that I do not want to let go of. I also feel that I can really use my imagination to full effect when writing.
How many books have you published, and which one are you most proud of?
I currently have the first novel in my Shadows of Darkness series published. It is titled Shadows of Darkness which can be found on Amazon and any other online retailer.
The basic premise of the book is that this story takes place in the future where the apocalypse era (tribulation) is in full effect. The world has crumbled apart with over half of its original population dead. A new tyrannical Global establishment called the Federation is rapidly taking over the whole world, inserting a dark and evil rule to enslave the population. Meanwhile we follow James Janis as he journeys both physically and mentally to find his purpose in the fight between good and evil. The blurb for the novel is right below.
JAMES JANIS, a freedom fighter and hunted fugitive journeys across the world to find his purpose trying to protect innocent lives from the tyrannical global Federation. A regime, under the control of antichrist, that has replaced the previous international government establishments.
James joins up with a religious based resistance faction that is staging a grand operation that can save thousands of lives from the Federation's grip. An operation that could fulfill an ancient biblical prophecy predicting a future second exodus.
With lives at stake, will James alongside this resistance faction pull off such an operation? Or will they face total defeat by an enemy force determined to drive this prophecy into extinction along with anyone who opposes them?
The Apocalypse era is closing in on its midpoint, ultimate evil is about to take the global throne.
The novel was released back in August of 2020 and the sequel is scheduled to release this upcoming summer if things go smoothly. As to which of my books that I am proud of, I will have to say the sequel that I am writing. This is due to the excitement of continuing some of the journeys with the main character and side characters. I am excited to complete the series and deliver an epic finale down the road.
What inspired you to self-publish? Have you ever considered another route of publishing?
At first I was interested in becoming traditionally published, but I really wanted to have control over when and how my series will be released. I also wanted to have total control over my story where I can tell it the way I feel fits the story and characters. These are a couple of reasons as to why I choose to self-publish.
Which character that you've written do you relate to most?
I would have to say the main character, James Janis in the Shadows of Darkness novel. He is just a normal person living in the apocalypse era and has a dark and complex past that is continuing to be revealed throughout the series. But I went in with this character really trying to show his vulnerable sides in order to allow him to grow as a person. As the world is crumbling apart around him, he must learn to remain true to himself and remain strong in his faith. In the sequel coming this summer, I really take his character to a whole new level with his character development. It really zones in on how evil just seems to be winning all around, where James is struggling not to become someone that can cause him to lose himself. I really wanted to make James Janis a normal character that has real life challenges during this apocalypse period.
In regards to the thriller and dystopian genres, what sparked your interest in these genres?
What sparked my interest was the fact that I enjoyed reading and watching apocalyptic stories. I always had an enjoyment for imaging where the world would be if things went totally wrong for the earth and life we live in. After a few suggestions by my dad on creating my own apocalyptic stories, I decided to pursue that path. Now, I am officially an apocalyptic author. I am also a fan of thriller novels because I generally enjoy page turning narratives, as long as the characters are good and all. I took both of these genres and combined them into my Shadows of Darkness series.
Do you think the two genres mentioned above have something that other genres lack? What makes you enjoy these genres so much?
I enjoy these two genres mainly because I feel that they are up my ally. I don't believe that these two genres are objectively better than any others, rather this decision of mine is more of a subjective taste.
How long, on average, does it take you to write a novel?
This is situational depending on how much time I had to plan out every scene and detail I have before writing the first draft. So far, I have written two novels in the mainline Shadows of Darkness storyline along with most of a spinoff book. The first novel took me about nine months to complete, whereas the second novel took me about eight. Hopefully the spinoff book in the works will be completed in five months. I am also in the preparation phase of creating the third mainline novel right now. My strategy to writing novels quickly is to work on more than one at a time as well as write everything now and fix everything later.
Have you ever gotten emotional writing a difficult scene?
I did feel some emotion when writing a particular scene in the first Shadows of Darkness novel. It is when the main character is at his lowest emotional point. In this scene, James Janis finds himself alone and questioning his actions and purpose. At the time of writing this, I remembered an event while I was in college where I had similar feelings with this main character. These parallel events allowed for me to easily translate them through my writing. Most of the time when I am writing emotional scenes, I normally wait to be in the proper moot before I write it to prevent artificial emotions coming from the scene.
What is a book you enjoyed as a child and still love today?
I enjoy the Left Behind series by Tim Layhaye. I don't think that they are perfect but are enjoyable to read once in a while. I remember reading through all sixteen of the adult versions within ten weeks. Nowadays, I read one of the books to refresh my memory on certain plot points as well as to kill some time with enjoyment.
What can readers expect from you next? Do you have a new novel releasing soon?
What readers can expect from me in the near future is the second book in my Shadows of Darkness series. The expected release timeframe is this summer of 2021. This story takes place about eight months ahead of the first book where we will follow James Janis and his continuing story. We will also see a couple of returning characters as well as new ones. This story will introduce big challenges for the characters trying to survive the tyrannical Global Federation. I am also going to release a spinoff novel that focuses on one of the side character's backstory which will be released shortly after the sequel. I have released my first short story to my website subscribers. I am also working on the third Shadows of Darkness book, but it is still in the planning phase. I post updates on my author site where people can stay up to date with what I am up to. My Author site is www.jonahwauthor.com, there they can subscribe and receive updates as well as early access to short stories that provide extra context to the Shadows of Darkness series.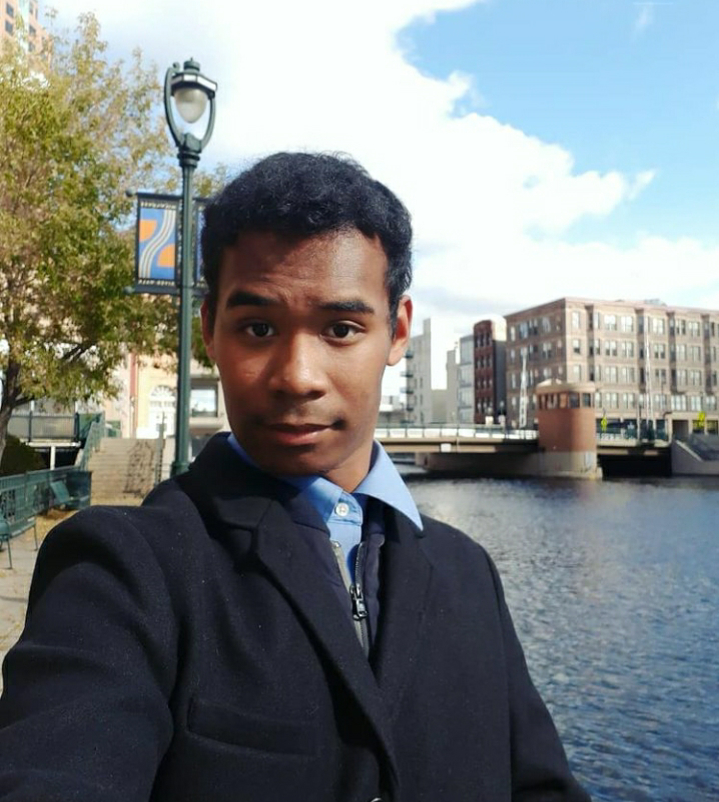 AUTHOR BIO
Jonah S White is a Christian Science Fiction & Apocalyptic author. He has had a passion for writing, writing short stories and a variety of literary works. He pursued a writing major at Marquette University, exploring and learning to write multiple genres of writing. This coming summer of 2020 will mark the release of his debut apocalyptic novel. In Jonah's free time, he enjoys spending time with family, drawing, biking, recreation, playing the piano, and taking care of egg laying chickens. To learn more about Jonah, visit his website to get access to blogs, offering information regarding upcoming novels, visit www.jonahwauthor.com
~~~
A huge thank you, Jonah, for joining me on the website today! I'm enjoying Shadows of Darkness immensely already! Give me a good post-apoc novel and I'm set.
Readers, be sure to give Jonah a follow and check out his book! Thanks for reading.
God bless,
Angela R. Watts