I have TWO amazing cover reveals to share with y'all today, so buckle up!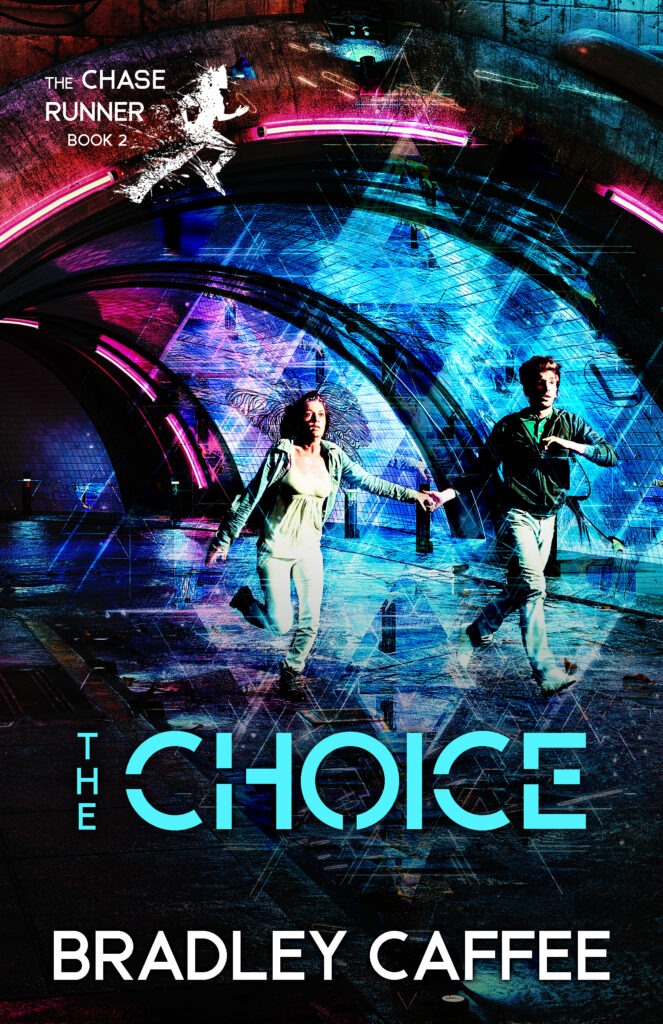 The Choice is the heart-pounding sequel to The Chase, a young adult dystopian written by my friend, Bradley Caffee-Author, for fans who enjoyed The Hunger Games, The Divergent Trilogy, or The Maze Runner Series.
The Choice launches February 15, 2022, from Mountain Brook Fire Publishing and is available for preorder NOW on Amazon. Order your first run copy today to be sure you get it as fast as possible after release!
BLURB
The Chase is over. The world is freed. But the Law remains.
In the aftermath of the Chase, the world is divided. Struggling to maintain its chokehold on the population, the World Coalition broadcasts its persecution of the Liberated, those who celebrate life free from the Law-including Sheila Kemp, who is suffering the unbearable cost of telling the truth.
Forced from the safety of their hideout, Willis and Perryn embark on a mission to discover a new set of friends in a rebel group known as the Underground. With the help of an informant known only as the Watcher, the two join a daring rescue in the heart of the capital of the Western Alliance-one that reveals the truly sinister intentions of the Chairman.
The mission takes a turn when the group is forced to make an impossible choice with consequences that could prove invaluable or catastrophic. The fate of the Underground and the hope of the Liberated might hinge on their discovery-one that might not only threaten the world but also unravel the confidence in each other they've forged since the Chase.
~~~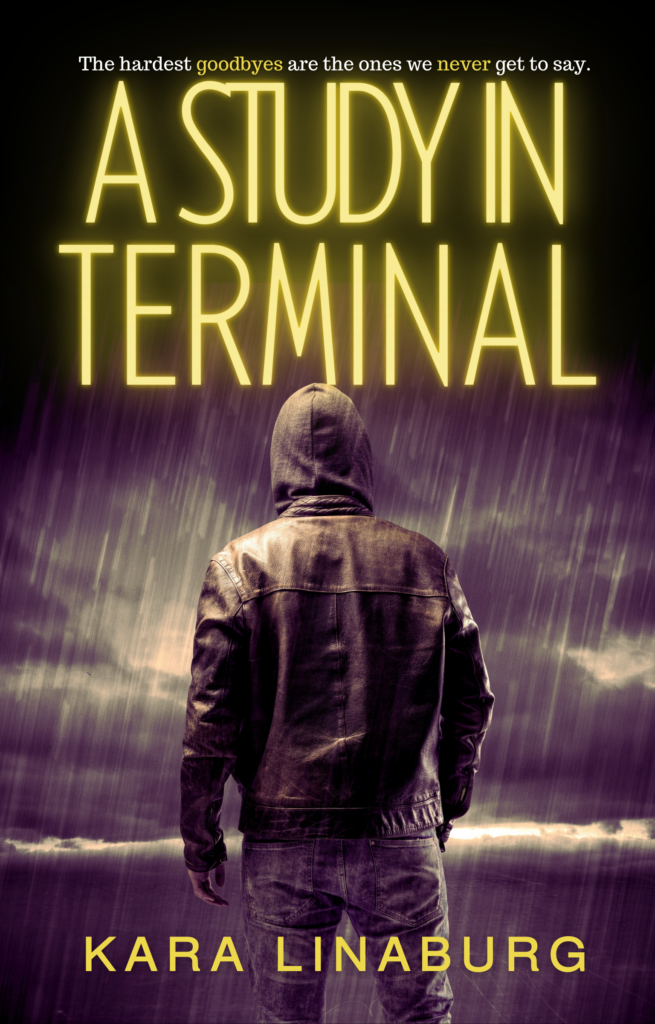 Say hello to A Study In Terminal by Kara Linaburg, published by Monarch Press! Isn't it cool?
BLURB
The hardest goodbyes are the ones we never got to say…
Sean Brogan has spent most of his life running from a past he can never escape and the scars he carries are ones no one can see. He plans to slip into the sleepy town of Lake Fort, West Virginia as quietly as he did ten years before, but his life has never gone as planned. As Sean spends time in town, he has no choice but to face the pain that he buried from a life cut off too soon.
An anthem for those of us who have been left behind, "A Study in Terminal" is a vulnerable story about the human condition that reminds us that to beat your past, you first must learn to turn around and face it. A Study in Terminal coming June 7th, 2022.
ALSO, I had the honor of editing this book before it hit the querying trenches! Believe me, you do NOT wanna miss it.

~~~
Be sure to support the authors!
God bless,
Angela