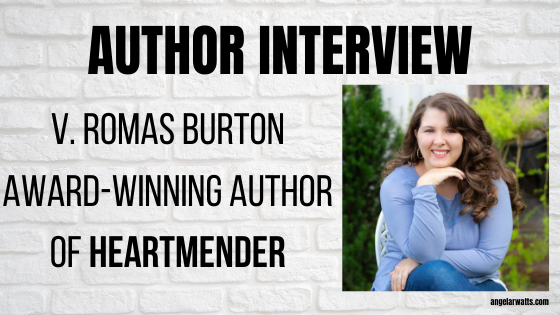 I'm honored to have award-winning author, V. Romas Burton, on the blog today! It was great fun interviewing her and I hope y'all enjoy!
V. ROMAS BURTON INTERVIEW
What book(s) are you working on right now?
Right now, I'm working on another Young Adult Fantasy inspired by the story of Deborah twisted with Mulan. This will *hopefully* be the beginning of a new four-part series!
What has been the hardest part of your writing and publishing journey thus far?
I would have to say the hardest part recently was making sure the Biblical messages of my stories came across but were still delivered in a unique way. I've never wanted to "slap" people with the Word of God, but I also didn't want the purpose of my books to go unnoticed.
Have you ever created a character that resembled someone you know in real life?
I've taken bits and pieces from people I know! But mostly, all of my characters hold different attributes of myself: my stubbornness, my doubts, my fears, my hopes, my determination, etc.
Do you celebrate book releases? If so, how?
I do! I usually celebrate with my readers by doing an online book party! But I do enjoy a special snack or dessert at home, as well. 
What book has been the most fun to write?
It's a toss up between Heartmender and Heartrender at this point. Heartmender because it was the beginning and Heartrender because it's the end. Although, my current WIP has a pretty fun cast of characters… 😀
What can readers expect from you next?
Heartrender releases Fall 2021! After that, who knows! I've been praying about this new series and will hopefully have news soon on what's going to happen with it. 
AUTHOR BIO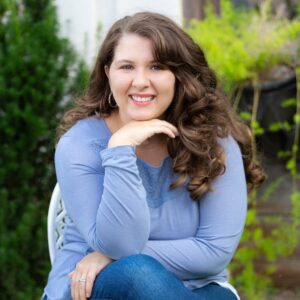 V. Romas Burton grew up bouncing up and down the East Coast where she wrote her first story about magical ponies at age seven. Years later, after studying government and earning an M.A. in Theological Studies, V. Romas Burton realized something even bigger was calling out to her–stories that contained great adventures and encouraging messages. Because she couldn't find exactly what she was looking for, V. Romas Burton decided to write her own great adventure. When she's not writing, she spends time reading as many books as she can, watching YouTube videos and taking care of her adorable son. Heartmender is her debut novel. You can visit her online at www.vromasburton.com
Find her on social media:
~~~
I'm SO excited for Heartrender! This trilogy is absolutely amazing, y'all! Be sure to follow her and snag the books!
Thanks for reading! God bless,
Angela