IT IS TIME.
You can sign up to help reveal the cover for THE MERCENARY'S DECEPTION, The Infidel Books #3 NOW!
HUGE thanks to everyone who joined the reveals for THE DIVIDED NATION and THE GRIM ALLIANCE!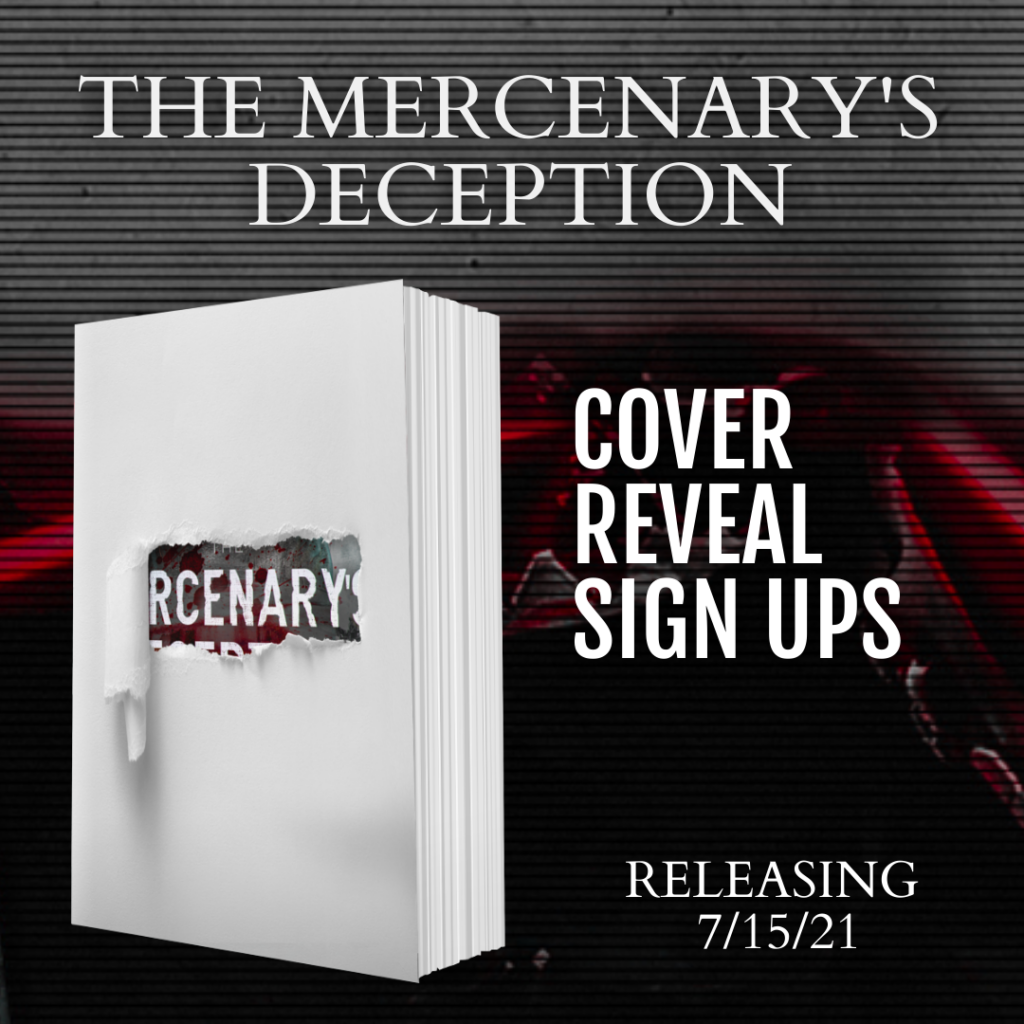 WHEN THE WAR IS LOST, THE INFIDELS MUST RISK EVERYTHING.
The fate of the United States rests on West Johnston's shoulders, but the fate of the war rests on Brian Jones, the Union traitor. West and Brian must work together to end the Second Civil war that ripped the nation apart by taking over the White House. But it's only a matter of time till West's warlord father finds out West is working for the good guys, and then it's game over.
The small towns and militia of the US, or what is left of patriotic America, must rise and fight back. But Springtown is left in disorder when the mayor's daughter, Rene', is kidnapped again while on a rescue mission. This time, the town's predator is a previous member, and bad blood is often thicker than water.
Thanks guys! Your support means the world to me. This release is possibly my favorite out of The Infidel Books thus far, and I am pumped to share it with you guys next month. Stay tuned for a blog tour sign up form and more exciting news!
God bless,
Angela