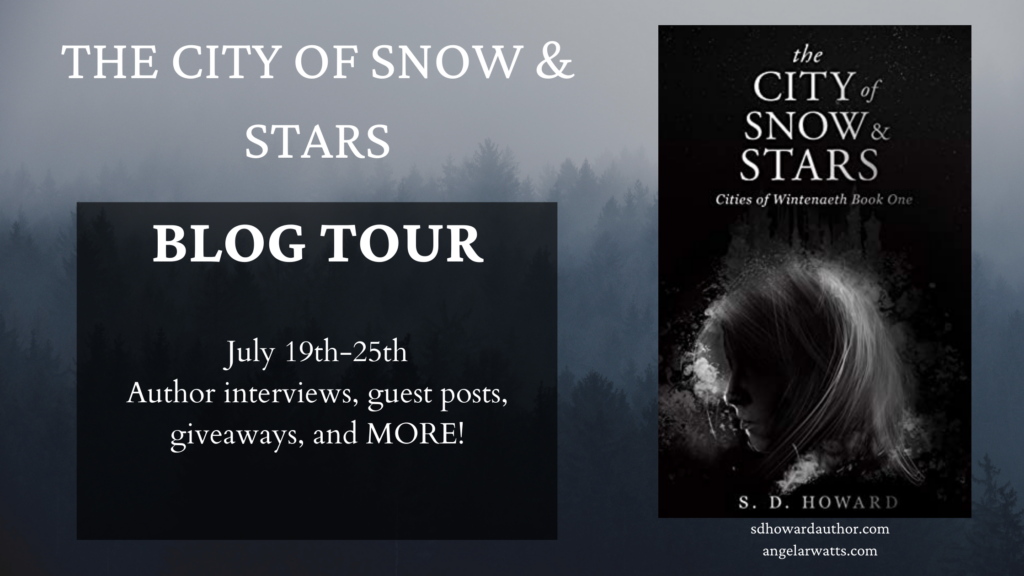 Here we go, fantasy lovers!
The City of Snow and Stars by S.D. Howard is getting an illustrated edition and we are celebrating! This is the introduction post to get us kicked off!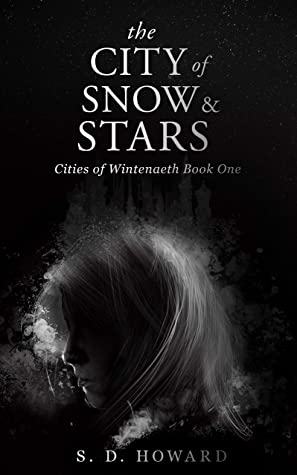 ABOUT THE BOOK
Trinia's Gift is the ability to duplicate herself perfectly in mind and body yet, every time she uses it, she feels like she loses another piece of her soul. Her abusive and power-hungry father, Caderyn, wishes to exploit her gift to create an army that obeys his command and rebuild the Airgíd Empire that fell a thousand years before.
Going on the run, Trinia seeks out the aid of the kingdoms that destroyed her people. When things don't go as planned, she's forced into trusting a failed mage, a man of legend with a vendetta, and a talking wolf to help her reach her goal by making a promise she isn't sure she can keep.
As she wrestles with the ghosts of her past trauma and new ones that keep piling up, Trinia begins to wonder where the justice is in it all, and whether she has what it takes to stop her father and save her people.
GOODREADS | AMAZON | PREORDER THE ILLUSTRATED EDITION – visit Howard's website!
AUTHOR BIO
Author of Christian Fantasy. Developmental Editor. Story Coach. Entrepreneur. S. D. Howard helps authors create and polish their books through his work in the publishing industry and through his own platform at The Editing Bard. For years, Howard has devoted himself to helping authors put their best books forward.
Howard's writing tackles issues of abuse and trauma, of the perils and triumphs of faith and, most importantly, of the sturdiness of the human soul through the lens of a fantastical world. Within the stories, survivors of trauma will find comfort in the fact that they are not alone. Those who haven't experienced trauma are given a glimpse of what they can do to walk beside someone who has. https://www.sdhowardauthor.com/
SCHEDULE
July 19th
Esther | Author Interview
Angela | Blog Tour Introduction
July 20th
Emily | Author Interview
July 21st
Yakira | Guest Post
July 22nd
Erudessa | Recorded Interview
July 23rd
Cheyenne | Author Interview
July 24th
Angela | Book Review
July 25th
Katarina | Book Spotlight
Angela | Blog Tour Wrap Up
GIVEAWAY
The giveaway will run 7/19/2021 – 7/26/2021
Here are the prizes:
Grand prize: 1 Signed Illustrated Copy + 4 one-hour Coaching sessions with S.D Howard. (Winner will also receive a free eBook of standard edition)
1 Signed softcover copy
One 30 min coaching call with S.D. Howard
Free ebook of the standard edition
I am so excited for this release, guys! Be sure to follow the tour and stay tuned for more epic fun! And join the GIVEAWAY!
Blessings,
Angela