I'm super excited for today's interview! Tabitha is an epic author friend of mine, and today, she's launching The Wayward. I'll share about the book before we dive into the interview!
ABOUT THE BOOK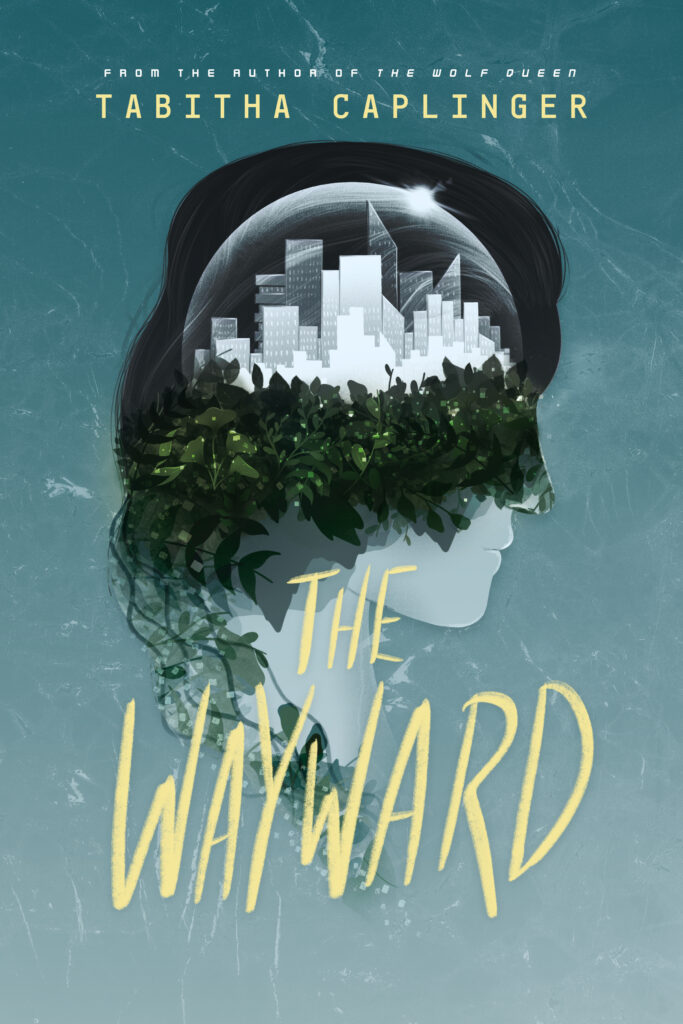 Wilder James has spent her entire life in Beartooth, secluded from the Necanians and their domed cities where most of humanity resides. Content to keep her distance within the confines of her rustic community, she desires nothing more than to live out her years with her husband, Declan, in their simple mountain home.

But when an unexpected tragedy rips apart her dreams, and intruders pull her from the safety of her camp and into a dark reality, she discovers the shocking truth. The Necanians are not bringers of peace. They're harbingers of death.

Now Wilder must decide if she will protect only herself and her people, or risk everything to try to free all of humanity. She is armed with the one thing her people have always had – faith. Will it be enough?
ABOUT THE AUTHOR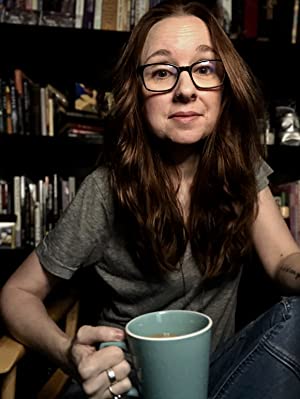 Tabitha Caplinger is a wife, mom, youth pastor and professed tv addict. It's seriously a problem but she doesn't plan on getting help anytime soon. Mostly because she loves the stories. She can't help but get lost in the worlds created and invested in the lives of the characters. She brings that same passion for the story to her own writing, whether it's slaying demons or dragons. Aside from writing and watching tv, Tabitha can be found singing off key and dancing in the kitchen or car with her two adorably sassy daughters and awesome husband who she thinks is kind of cute.
THE INTERVIEW
A: Hello, Tab! Thanks so much for joining me today! I'm excited to have you on the blog. To kick us off, why don't you tell us about yourself?
T: Hi, Angela! Thanks so much for having me as a guest. I'm so excited to meet your community!
So, to everyone, I'm Tab! Hi! Aside from being a writer, I am a pastor, a wife, and a mother of two girls. We are a homeschooling family who loves Jesus and movies (or a good story in any form) and spending time together. I also drink too much coffee.
A: Thank you! This is going to be amazing… Let's dive into the interview!
A: Why did you start writing?
T: I've always loved stories and getting lost in them. Even as a kid, I would let my imagination run all the time. There was always a story going on in my head. It wasn't until college that I started to really consider writing as part of my purpose. I was focused on pursuing pastoral ministry, so that took the front seat. I would think about writing and mostly considered nonfiction, but I realized I wasn't as passionate about that. When I was thirty, I got an idea for a story that just wouldn't leave me alone. As I played around with it, I started to realize how stories could be used to encourage and challenge others to discover and live for their purpose on purpose.
A: What is your favorite thing about writing? And what is your least favorite thing about writing?
T: I love getting lost in a new world and meeting new characters. I love getting to be creative and brave; building this thing from scratch, that hold a piece of my heart and then sharing it with the world. I do not love editing. But while that is my least favorite piece of the process, I know it is so important. The more I write, the less I dislike the editing phase as I see the value it brings.
A: What was the most fun scene for you to write in The Wayward? What was the hardest scene to write?
T: I love scenes with a little witty banter. I think writing Wilder and Daclan as they fall in love was a lot of fun. I also love when the good guy stands up to the bad guy so those moments were ones I enjoyed. I don't want to give away too much of the story, but there are some scenes that are so full of grief and fear, and those were difficult to write. They are some of, I think, the most beautiful pieces of writing, but they came with tears.
A: What inspired this book?
T: Most of my stories start as a single image, thought, or line. For The Wayward, the very beginning piece of this story was the cliche, "his life passed before his eyes." I don't know why, but there was this moment when I heard that and my brain turned it into, "They say when you die, your life flashes before your eyes. That cliche being true wasn't as surprising as what memories made the highlight reel." I wrote that down and over a couple of weeks wondered who was dying. What memories would pop into their mind? Why were they dying? Etc. The story came to life from there.
A: What message do you hope your readers take away from the book?
T: I want readers to see the power of community and truth and hope. I want them to see they can be hope-dealers and truth-seekers and in so doing offer a real freedom to the world.
A: What book are you working on now? Can readers expect another story from you soon?
T: I am just a few thousand words away from finishing the first draft for Project Ghost Boy (that's its codename). It's a sort of paranormal romance that is Beauty and the Beast meets Phantom of the Opera in modern-day New Orleans. I am hoping to get it to my publisher this spring, but it will probably be a while before it's in readers' hands.
A: If you had to choose, which would you do: ONLY write books for the rest of your life, or ONLY read books for the rest of your life?
T: That is a tough one. If you are going to make me choose, I would only write. I love reading, but writing is a part of who I am. It's a way I connect with God. It brings me peace and rest. I don't feel fully myself if I'm not writing a story.
A: How do you get in the mood to write?
T: I get comfortable and cozy on my couch with a blanket and coffee and put on my playlist.
A: If you could tell aspiring writers one thing, what would it be?
T: Know why you write. Is it for yourself? To entertain? To inspire? Whatever your why, know what it is. Knowing why you write will give you something to hold onto when it gets difficult or things don't seem to be working out the way you thought they would. Knowing your why will also help you define what success means for you and that can make all the difference in this industry.

A: Where can readers follow you for more bookish news?
T: The easiest place to find all things Tab is on my website, tabithacaplinger.com. There you can find my blog, all about my books, other fun stuff, and links to all my social media. I do spend most of my time on Instagram (@Tab_Caplinger).
~~~
Be sure to follow Tab! She's amazing, and I am so excited for this novel!
Sincerely,
Angela