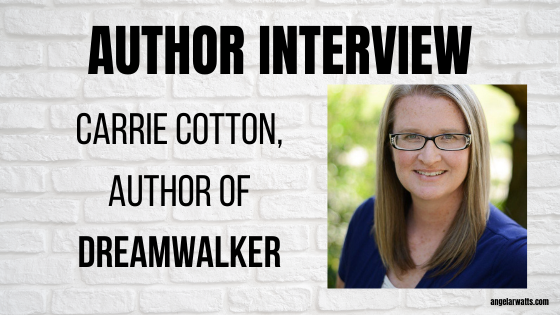 Hey, guys! I'm currently at the Survival Expo in Murfreesboro, Tennessee! If you're local, drop by!
Today I'm featuring Carrie Cotton on the blog! I hope you enjoy this author interview.
CARRIE COTTON INTERVIEW
What has been the most rewarding part of publishing?
The very best part of publishing has been holding my actual book in my hands. The very first time I received my proof copy with MY cover and MY words on physical pages was so surreal. That was probably the best of all days. Even more than book sales, or reviews, or launching the finished product. That moment where my story was finished and printed in my hands was amazing.
What is the weirdest thing you've done for "writing research"?
I love this question!  Aside from "watch list worthy" google searches, the weirdest thing I've done for research is shove a whole beignet in my mouth at one time. Totally for research and absolutely no other reason. 
What is your biggest tip for aspiring writers?
I wish someone had told me – just write the story! I think the hardest part of writing is getting started. It's hard to know where to begin – especially if you never intended to be a writer. Most of my stories begin in the middle somewhere or perhaps with one scene and then unfold from there. There's no hard and fast rule to writing a story. Some people begin at the beginning and move chronologically, some begin at the end and work backwards and some, like me, begin in the middle and spider web out in all directions until it all comes together. Just begin! Just put fingers to keys or pen to paper and see what happens!
What was the worst piece of writing advice you ever received?
I think the worst piece of advice was also the best. "Write what you know". For years I put aside the story I really wanted to write and what I was passionate about writing in favor of writing "what I know", which honestly, isn't much. Turns out that in real life… I'm kind of boring. Shocking, right! What I finally realized is that what I "know" is imagination. I know emotions. I know intense feelings and grandiose ideas. So that's what I write. So when someone tells you to "write what you know", consider that includes feelings and emotions! It opens an entirely new world. 
What can readers expect from you next?
I am currently working on two projects. I'm nearly to the beta testing phase of a novella which is a prequel to my Dreamwalker series. I'm also currently wading through the chaos of the final book in the Dreamwalker trilogy. So, I guess I'm bookending right now!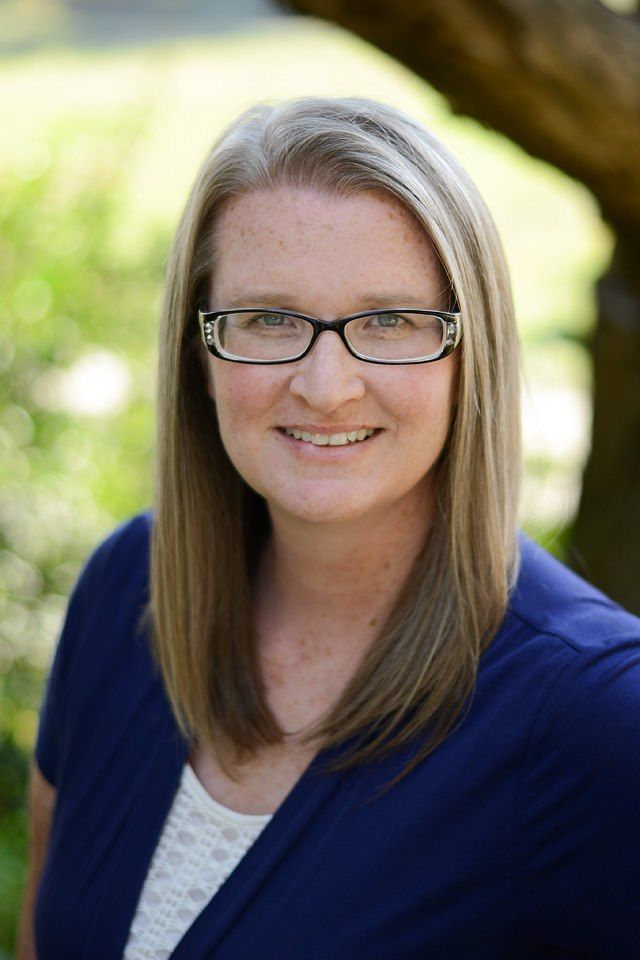 AUTHOR BIO
Carrie is a recent transplant to the Appalachian mountains where she and her family are trying their hands at homesteading in the tranquil community of Grassy Creek, North Carolina. By day she is a homeschooling mom of four and by night, a writer of intense, emotional and intriguing Christian fiction. While she has been writing her whole life, Dreamwalker is her first complete and published novel and she is excited to add Dark of Night – the second in the series – to her repertoire.
Her ultimate goal is to share the good news of salvation through Jesus Christ through her words. Her characters, though dealing with unbelievable situations, experience real, raw, and believable faith.
You can learn more about Carrie by visiting her website www.carriecotten.com or following her on instagram and Facebook @authorcarriecotten
~~~
Be sure to follow Carrie and grab her books! She's a huge support and I cannot wait to read her stuff.
Blessings,
Angela